Eliminate Those Fine Lines & Wrinkles Instantly!
4 in 1 LED Skin Tightening Device is a new skin care device that uses radio-frequency waves and light photon energy to promote muscle stimulation within the skin to create visible radiance and youthful-looking skin. It promotes skin rejuvenation of collagen and hyaluronic acid by conducting muscle stimulation, mesoporation and electroporation.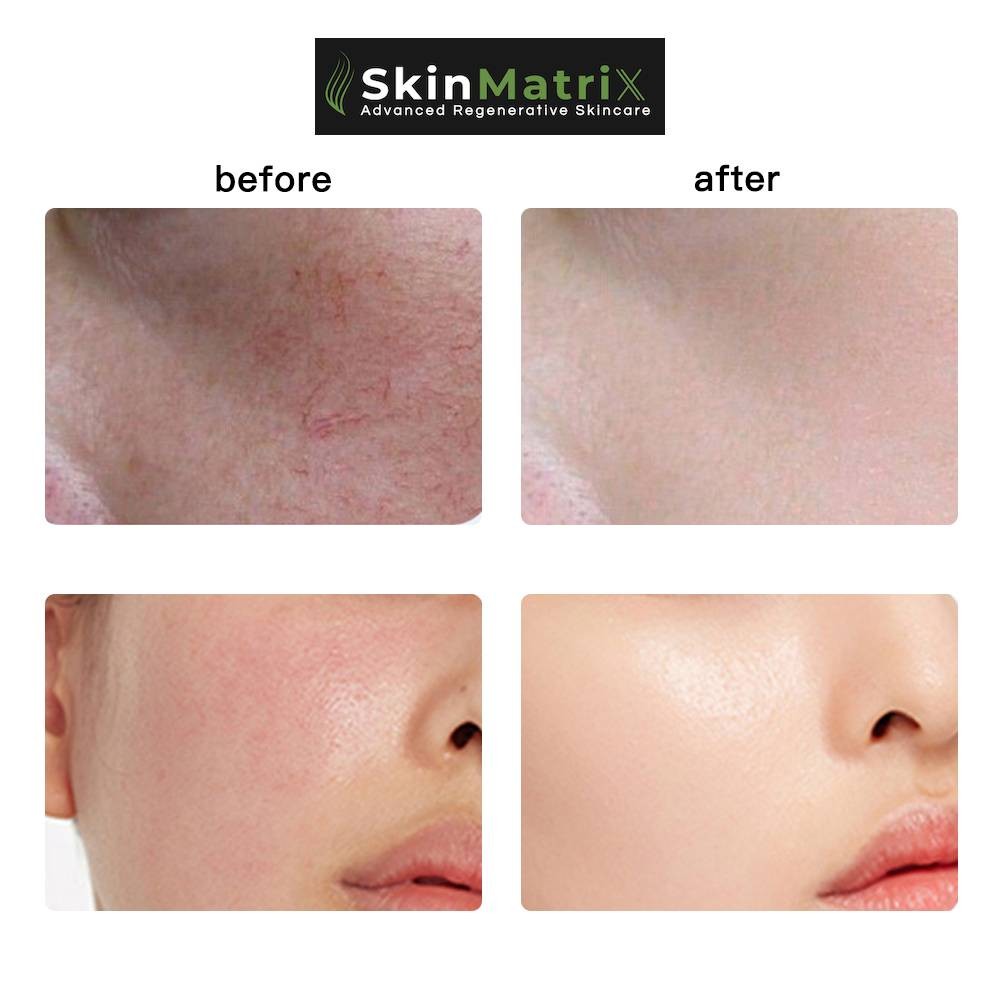 An upgraded version of the face lift device, this multi-functional device combines 4 different technologies in one treatment session to brighten, tighten and improve the overall quality of the skin. There are no complicated attachment heads – this is an all-in-one device, making it easier for you to do a combination treatment.
The benefits of the SkinMatriX multi face device:
All the benefits of a face lift without the surgery
Skin feels smoother, younger and plumper
Fine lines and wrinkles are visibly reduced
Brightens and clears skin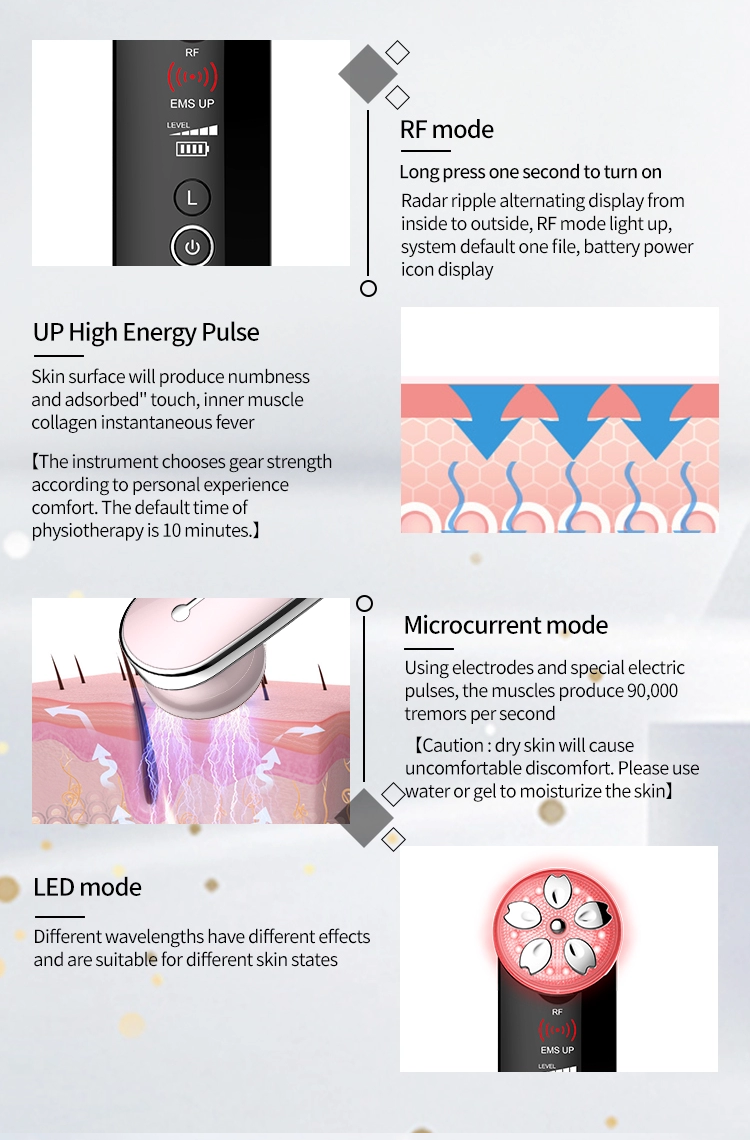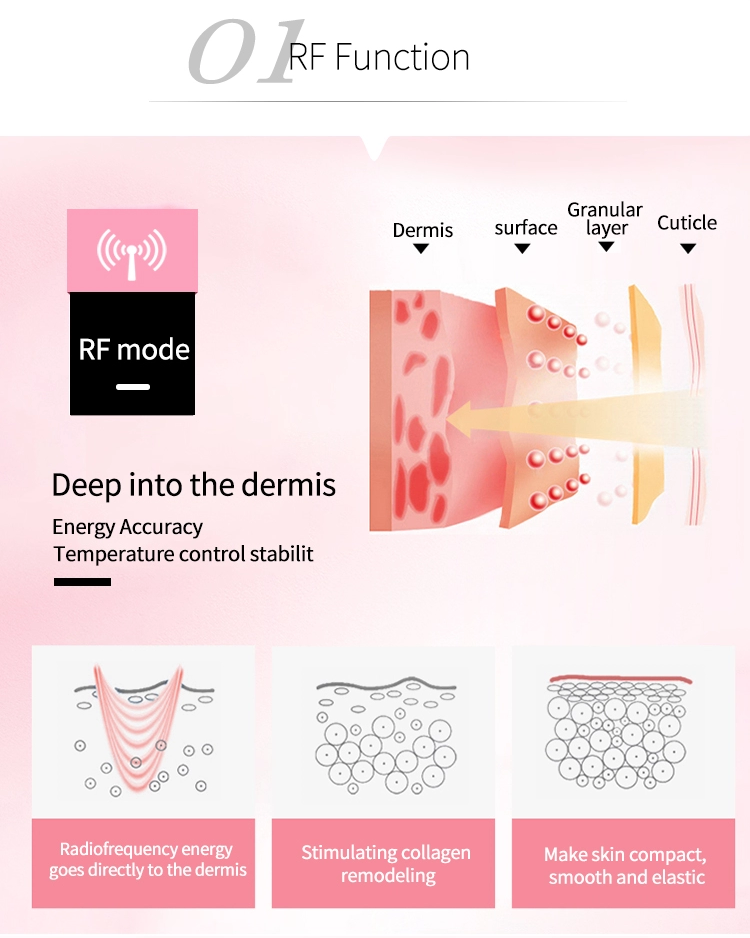 Technology:
Muscle Toning – This potent technology works to tone the facial muscles and promote collagen proliferation. Improved muscle tone will help the facial contours become reconstructed overtime and help smooth out fine lines. It can also aid in activating skin cells and promoting proliferation of collagen, which in turn helps plump the skin to reduce the appearance of wrinkles.
Product Penetration – This works by splitting the cells and creating a space to allow products to be absorbed. The device allows for transcellular product absorption to 1mm. Therefore helping you get more from your skincare products.
Heat (RF) – A gentle heat similar to having radiofrequency treatments in-clinic (although not as powerful) is used to help soften products for absorption but to stimulate fibroblast cells allowing for collagen and natural hyaluronic acid regeneration.
LED Light Therapy – Six modes of LED light for different skin concerns and results. This is a light ray which penetrates the skin to activate a variety of different processes.
Sonic Vibration – High-frequency vibrations can help to improve lymphatic drainage, increase blood circulation and oxygenation, therefore, helping to improve the overall health of the skin.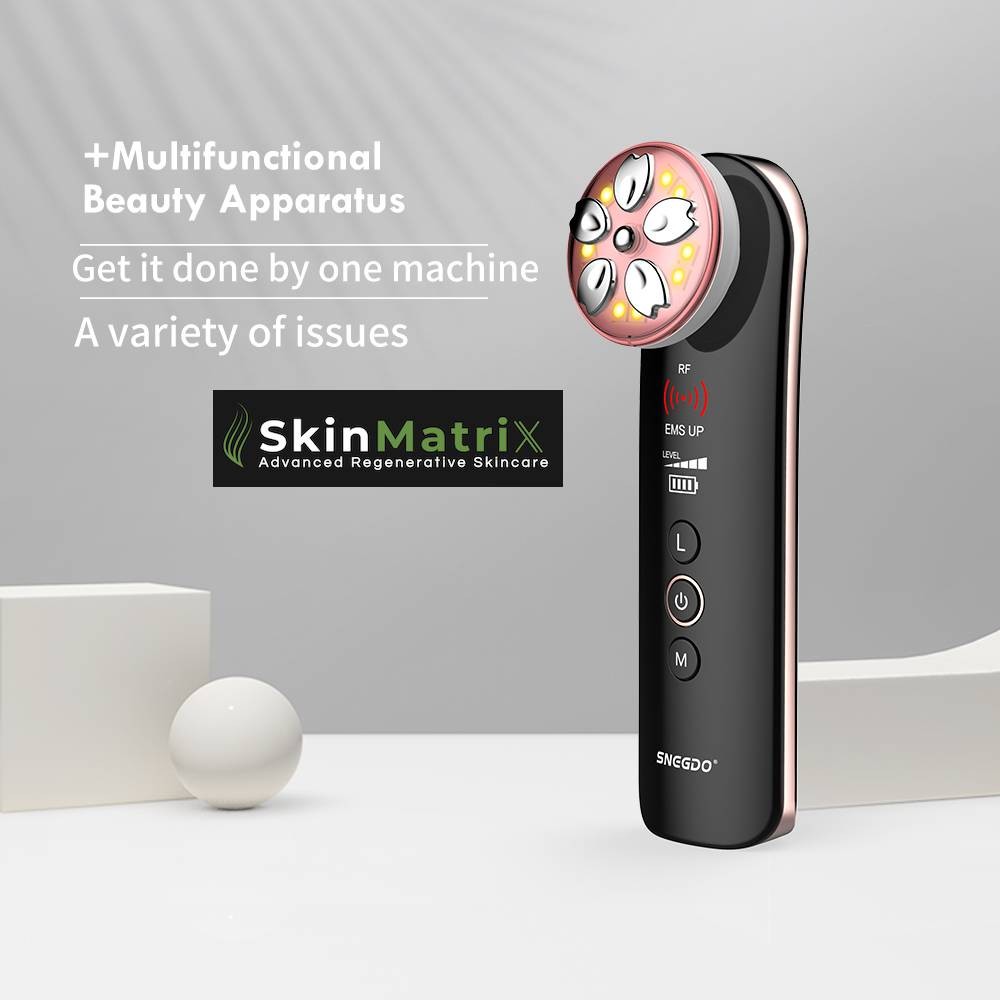 Safe & Easy to Use
It is suitable for all skin types, whether dry or oily. 100% Safe to use on sensitive skin.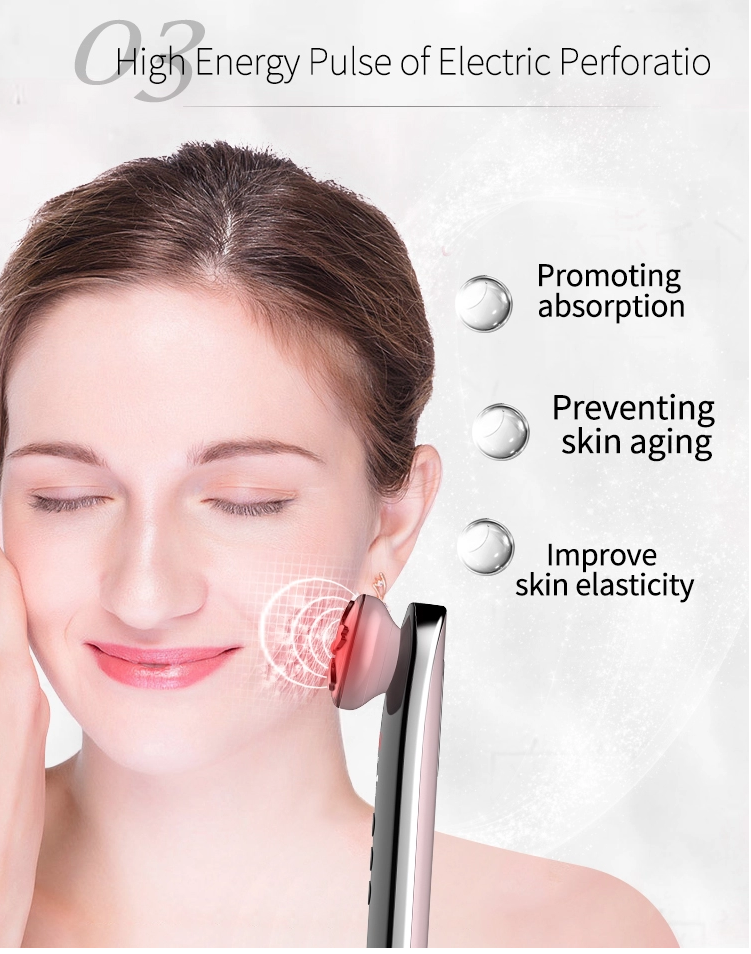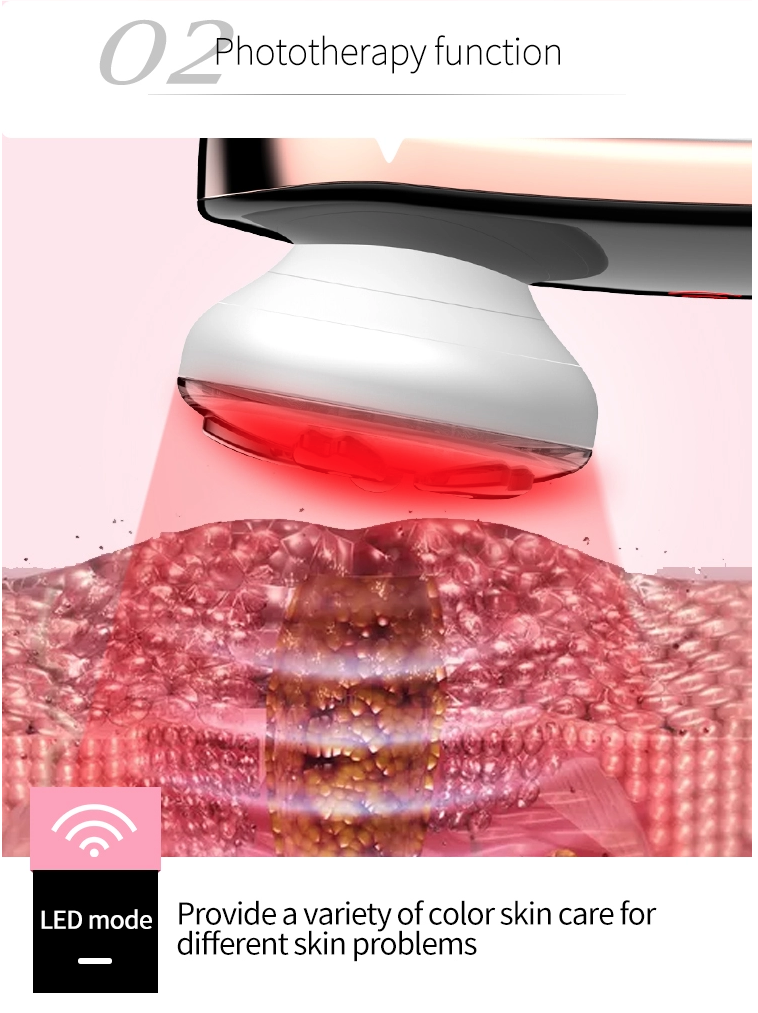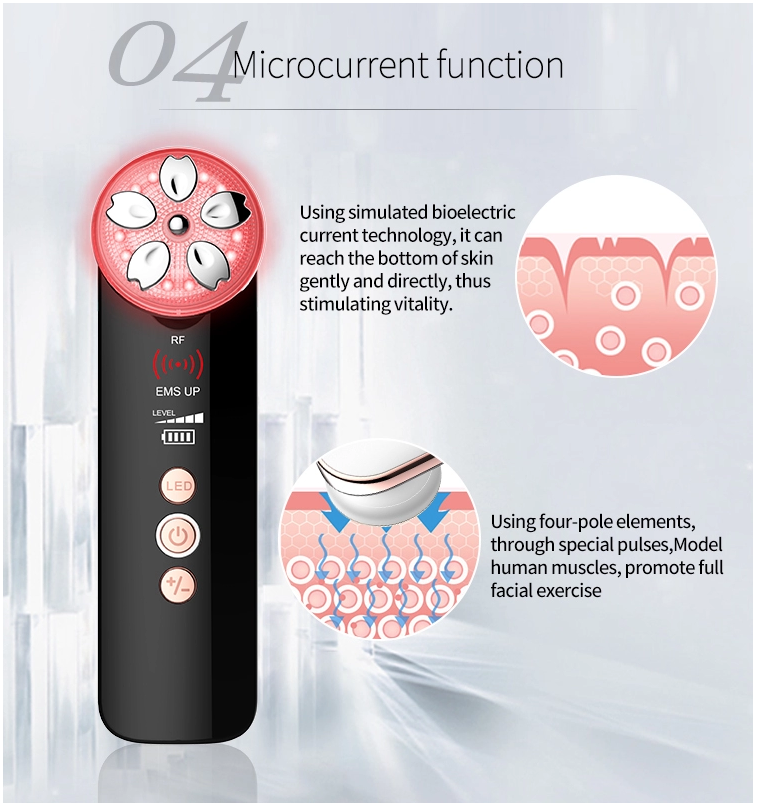 How to Use
Clean skin and apply lotion/serum on skin and get the device ready for use.
Massage area of skin with it for up to 10 minutes each part per day.
Treatment shall not be over 20 minutes on same skin area.
System will automatically stop after 10 minutes.
Clean skin area and device after use.
Before & After
The device should not be used under the following conditions:
Pregnant woman
Patients with epilepsy
Blood circulation disorder
Allergic reaction to serums
Avoid thyroid gland around neck area
Use only 1-3 times a week, alternate days
Do not use on children aged 16 and below
Max time for each treatment is 10 minutes. Alarm goes off at 10 minute intervals
Our Guarantee
We offer a Risk-free 15-day Money-Back Guarantee on our product. If it is faulty, you'll get your money back! There's absolutely no-risk in giving it a try.
Please contact us if you need assistance: [email protected]
skin tightening machine facial skin tightening machine face lifting rf skin tightening machine
Beauty+Products home use RF+EMS+LED sound waves anti-aging treatments facial skin tightening machine Beauty+Products home use RF+EMS+LED sound waves anti-aging treatments facial skin tightening machine Beauty+Products home use RF+EMS+LED sound waves anti-aging treatments facial skin tightening machine