Red light(640nm): penetrating skin 1-6mm. For skin cell regeneration and relieving pain of allergic skin
Green light(532nm): penetrates skin 0.5-2mm. Dilutes pigmentation, dark spots, freckles and improves overall skin color, whiten skin
Blue light(440nm): penetrating skin 1mm. Remove acne, kills bateria and inhibit inflammation
Yellow light(583nm): penetrating skin 1mm. Enhance cell energy, promote metabolism and improve skin quality
Purple light(430nm): penetrating skin 1mm. Lightens erythema, enhances absorbtion of skincare and repairs skin.
Cyan/ Light Blue Light (490 nm): Enhances cell energy and promotes metabolism
Sonic: Burning fat to slimming
EMS: clear the meridian and strengtens facial muscles hence lifts the skin structure.
Infrared: Promote metabolism and increase immunity
Vibration: Promote absorption
Negative ions: Clean pores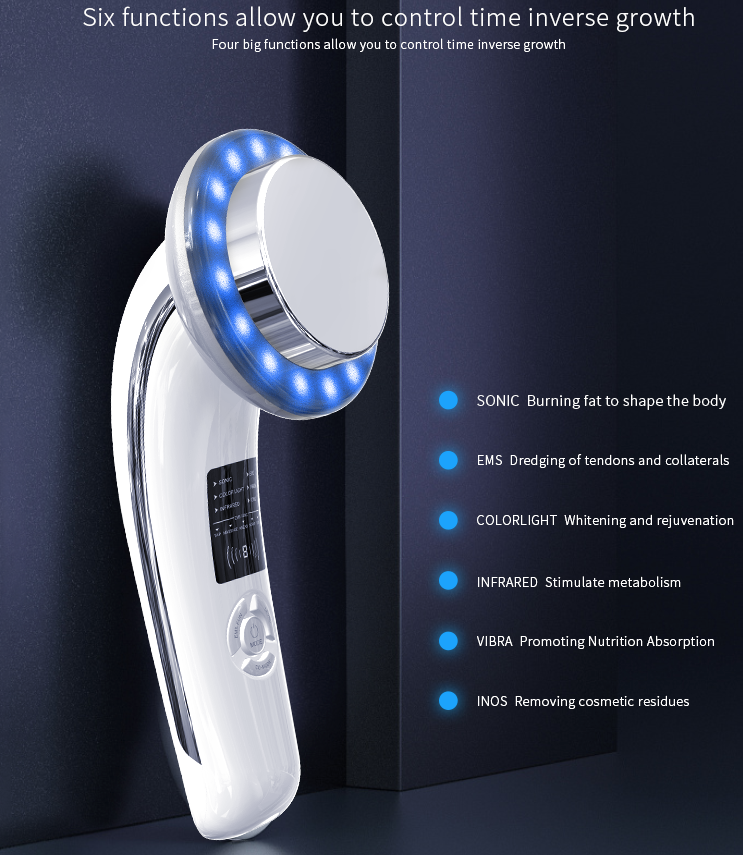 Negative Ions: using a special pulse occurred by the double-clicked current , directly lead the nutrition into the dermal layer of the skin.
Electroporation Vibration provides a means to transport collagen and hyaluronic acid deeper into the skin.
RF current: high-frequency electrical resistance heating, effective at improving sagging skin, aging wrinkles, promote lymphatic and blood circulation and other care.
(LED) photon – LED treatment can minimize fine lines and wrinkles, treat sun-damage and stretch marks, and reduce redness after more aggressive IPL or laser treatments.
Sonic: Burns fat, shapes and slims the body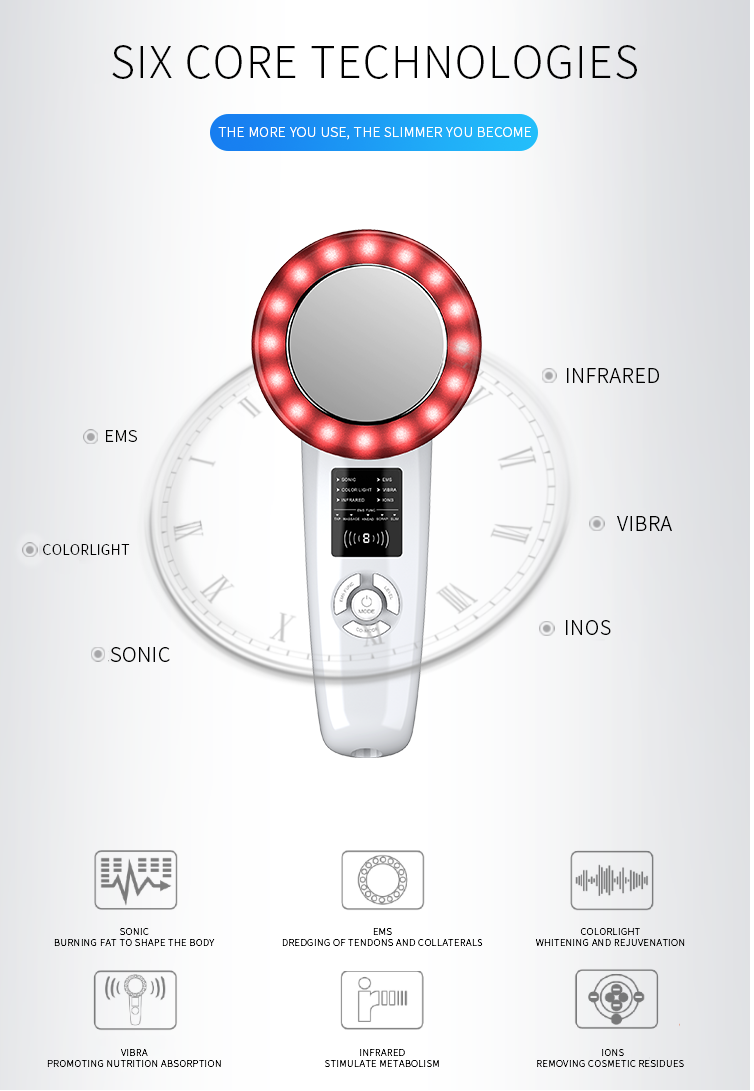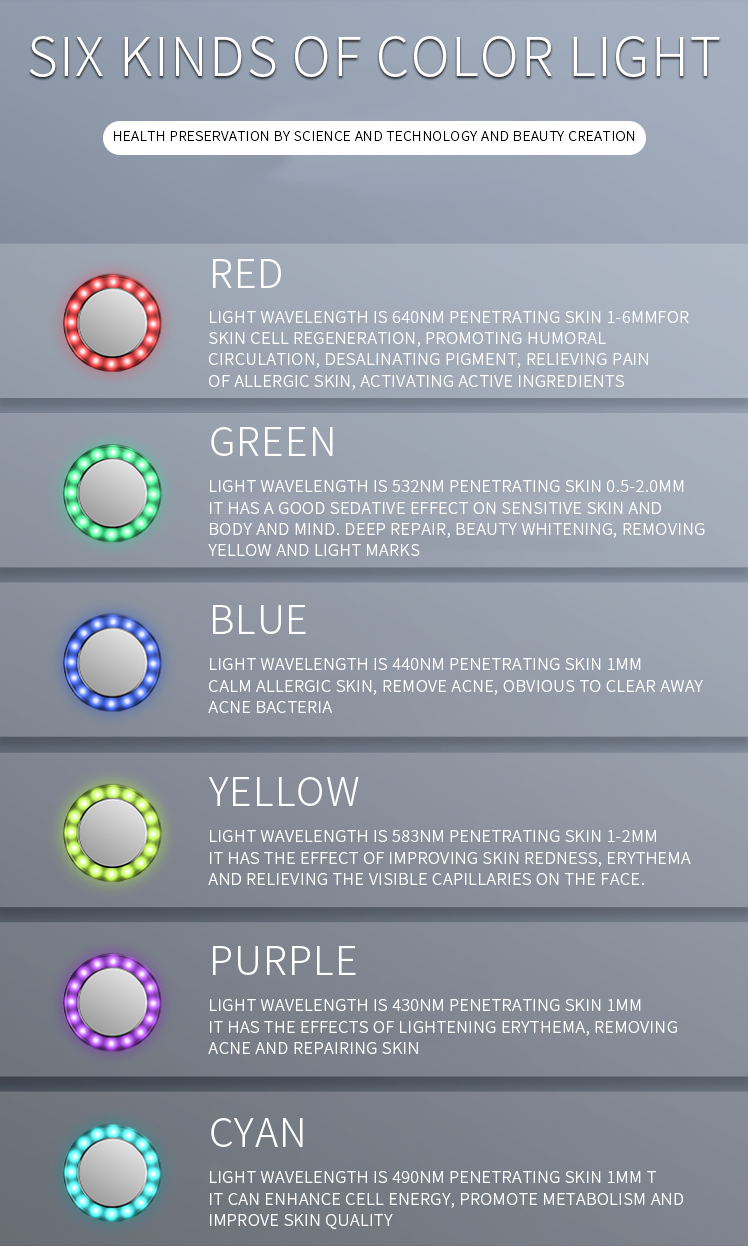 Safe & Easy to Use
It is suitable for all skin types, whether dry or oily. 100% Safe to use on sensitive skin.
How to Use
Clean skin and apply lotion/serum on skin and get the device ready for use.
Massage area of skin with it for up to 10 minutes each part per day.
Treatment shall not be over 20 minutes on same skin area.
System will automatically stop after 10 minutes.
Clean skin area and device after use.
Before & After
The device should not be used under the following conditions:
Pregnant woman
Patients with epilepsy
Blood circulation disorder
Allergic reaction to serums
Avoid thyroid gland around neck area
Use only 1-5 times a week, alternate days
Do not use on children aged 16 and below
Our Guarantee
We offer a Risk-free 15-day Money-Back Guarantee on our product. If it is faulty, you'll get your money back! There's absolutely no-risk in giving it a try.
Please contact us if you need assistance: [email protected]